It so happened that we often broadcast from the Baltic countries – one of the editorial bases is located in Latvia. Often we look at how our friends and acquaintances travel around Latvia, Estonia and Lithuania, and clutch our heads. Therefore, we decided to write this column about how to really feel these small countries, where you really need to look for color.
Do not drive the route Tallinn-Riga-Vilnius at one time
For several days, just walk around the Old Towns of the three capitals, drink, eat, stare and spend money, and then say: yes, I was in this Baltic, everything is the same. Although all three cities are unique and very different, you can understand this only by visiting each separately.
During a trip to the three capitals, you will remember some passages, but everything will stick together into one lump of cathedrals, towers, food and drink. And at the same time, each city has its own face and its unusual places that you most likely will not see. Just because the "three (five, seven) days – three cities" format does not mean anything but an endless race and walks in the Old Town along with British fans to fly cheaply to bachelor parties and get drunk, old people and tourists from ferries.
Tip: Don't be fooled by the size of the countries – each is best viewed individually. Therefore, do not try to go around everything in the allotted vacation time.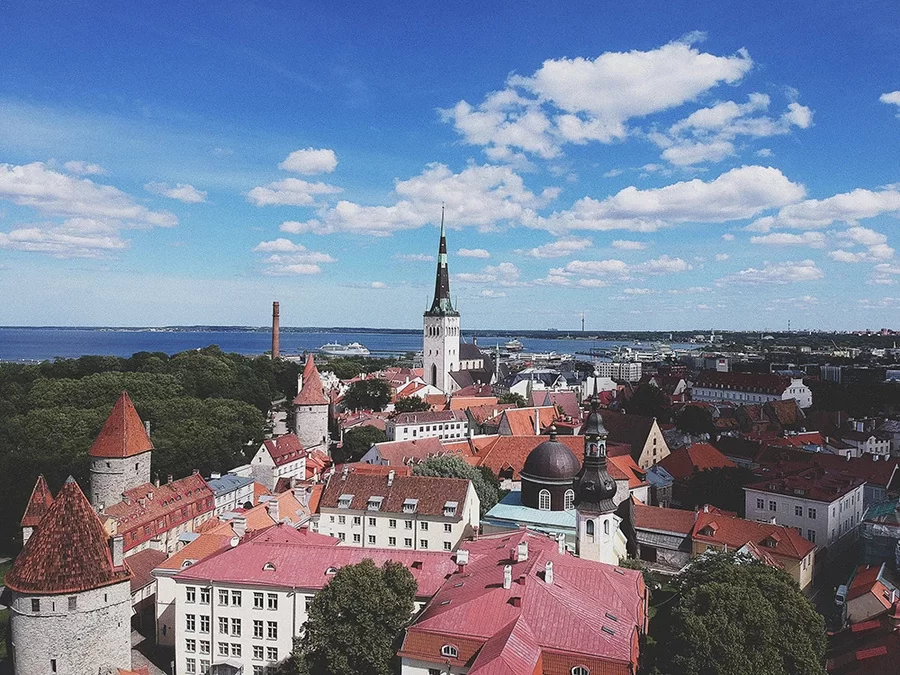 But if you do go, don't spend all your time in the Old Town
As already mentioned, each city has its own face and its own places of power: in Tallinn, this is the Telliskivi district, which is located outside the Old Town. In Riga, for example, the best bars have never been located within the Old Town: just go for a walk along Krishjan Baron Street and turn into small streets. It is there that the most interesting places and establishments will be located, such as the favorite bar of the editors – Taka or the most relevant dance floor of the city – Piens.
In the Old Town, there are average entertainment, typical bars and restaurants, which are abundant in any cities of Eastern and Northern Europe from Krakow to Stockholm. That's not what you're going to see the country for.
Tip: If you know that there is no life in the Old Town, then there is no need to rent a house there either. Look for apartments on Airbnb or hotels near places of power: save both time and money.
Don't linger in the cities
You won't see the country in cities, so be sure to plan on visiting alternative or out-of-town sights.
From Tallinn, you can easily go to see the quarry in Rummu (there is still where to crawl through, do not be afraid of the fence), and then go to the island of Saaremaa, where there are almost more sights than in all of Estonia.
From Riga, you should definitely go to Irbene – a ghost town with a huge radar, spend the night on Cape Kolka, see the seaside Ventspils and Liepaja. And who even knows about the existence of the Mark Rothko Art Center in Daugavpils? The famous artist was born in this city.
From Vilnius, you should definitely go to the Hill of Crosses, visit the Europos Parkas landscape park – an analogue of the Russian Nikola-Lenivets, explore Klaipeda and cross the border with Russia on the Curonian Spit.
In all three countries, there are many opportunities for diverse tourism: alternative attractions, eco-farms and national parks – plan your route in such a way that you can stay in the capitals for one or two days, get acquainted with the main places and cultural life, and then go deeper!
The countries abound with craft family productions of everything from cheese to amber. A fair is held annually in Latvia, where you can buy not just handmade things, but modern and beautiful accessories and clothes. Such things are pleasant to use not because of their craftiness, but simply because they are comfortable and beautiful.
But if you are still delayed, be sure to leave the city at least one of the days
If it's already late and you stay in each of the capitals for three days, then don't be sad: there are many interesting places around each of the cities:
near Vilnius – the beautiful Trakai castle;
from Riga you should definitely go to Jurmala or to the Kemeri National Park;
From Tallinn, head to Laakhema National Park.
By the way, the locations from the previous paragraph apply to this one too: this is the Baltic States, and you can go back and forth to any place within the same country! The main thing is not to be lazy and plan. It is quite possible to rent a car for one or two days or find a driver using BlaBlaCar, use the Lux Express buses, or maybe give up hitchhiking altogether. In the summer, Estonia is flooded with friendly Finns, while Latvia and Lithuania are flooded with Poles and Germans (and less fearful tourists in Russian cars).
Spend more time searching
Not all good hotels, campsites and guesthouses are on the usual booking sites. For example, Saulesmājas, the editorial staff's favorite campsite with barrel houses on Cape Kolka (another chic Latvian location – the meeting place of the waves of the Baltic Sea and the Gulf of Riga) appeared on booking.com only in May of this year!
Or another great option is Klaukas Glamping near Sigulda and the Gauja National Park. And this is just what is on the surface – there are dozens of such places, but you will have to prepare well and look.
Do not forget that these are already different countries for a long time
If in the minds of the older generation it is still the homogeneous Baltic, then the modern traveler is struck by striking differences: Estonia and especially Tallinn are full-fledged Northern Europe, Lithuania gravitates towards Poland, and Latvia is still at an undecided crossroads, but with European features. At the same time, unique original places and cultural features have been preserved in each of these countries. Understanding this simple fact will help you take a different look at these neighboring countries and choose the one that is closer in spirit for a full-fledged trip!